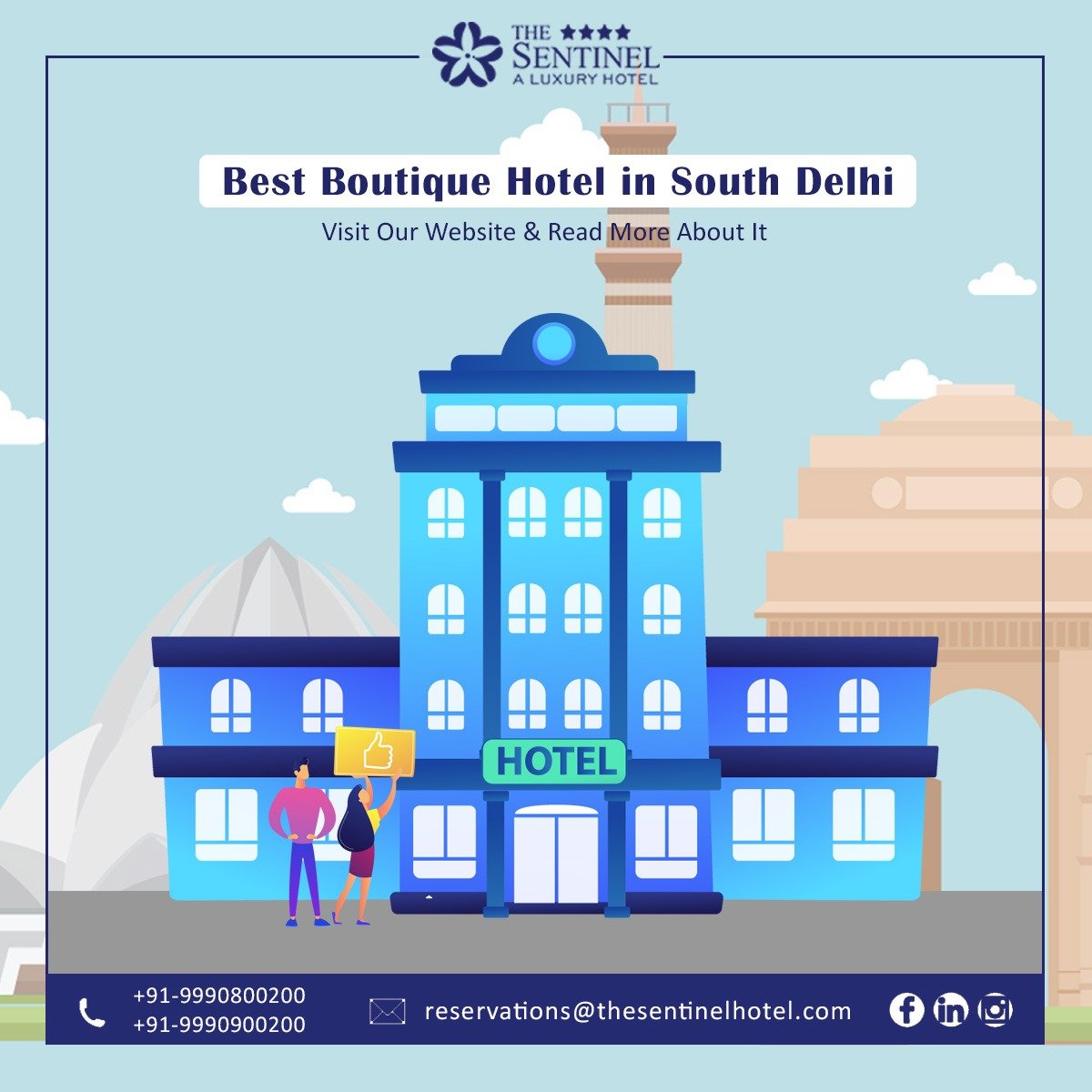 Delhi entices visitors because of its unique mix of history, literature, and contemporary architecture. Every year, it attracts thousands of tourists with its magnificent natural scenic wonders and awe-inspiring creation.
"D se Dil, D se Dilli" is commonly heard as DilliDilWalon Ki.
Delhi entices visitors because of its unique mix of history, literature, and contemporary architecture. Every year, it attracts thousands of tourists with its magnificent natural scenic wonders and awe-inspiring creation. It also draws a sea of professionals to visit the city for official purposes.
South Delhi - A Hub of Posh Clans:
South Delhi is one of the most prosperous and indulgent parts of New Delhi. With high-end brands and high-profile people living in this city, it is a long way from the crowded streets and vibrant markets that many people expect from New Delhi.
Planning a visit to Delhi but confused about which part of Delhi to stay? Here are some points that will let you know why South Delhi is the most convenient and the best part of Delhi!
1. Best complimented accommodation on your trip:
From the best places to the best restaurants, range of hotels in South Delhi come supersized, with all the sophisticated service, lavish menus, and state-of-the-art facilities to match. However, a glimpse beyond the city reveals a chaste flock of beautiful boutique hotels. From breakfast on your bed to a lovingly restored restaurant in the hotel, South Delhi matches with all renowned hotels in Delhi.
If you are looking for the best hotels in South Delhi, we will suggest you consider boutique hotel property for your stay. Boutique hotels give you the best experience with their luxurious accommodations. We encourage you to pick South Delhi, where you can find impressive boutique hotels at affordable prices.
Hotel Sentinel is the best hotel in theJasola district has been serving its guests with the best services. Close to major business hubs like Nehru place, Okhla industrial area, Mohan cooperative estate, NCR Noida, and Faridabad. Hotel Sentinel provides you with accommodated luxurious rooms with a relaxing lounge bar, spa, gym facilities, conference hall for your business meeting, and banquet hall.
2. Spot some famous Tourist Places
If you're going to visit Delhi and you have to look for places in South Delhi. You may want to check out the number of famous cultural and historical spots in this part of the city.
Are you fond of Historical art and photography? Then you will have a field trip exploring hundreds of wonders such as QutubMinar, Lotus Temple, Humayun's Tomb, Iron Fort, Sarojini Nagar Market, HauzKhaz, and many more some still date back centuries!
South Delhi is also home to elegant arts districts packed with galleries, cafes, and craft shops where you can browse or shop to your heart's delight!If you're more of a nature-person, South Delhi is always the place to be. Since it is home to some of the most stunning and well-groomed gardens in the state, such as 'The Five Senses Garden,' Buddha Park, etc., you can comfortably enjoy your day feasting your eyes on soothing scenic scenery.
Being a safe place for tourists, South Delhi also provides easy accessibility of transports that will help you reach all the best and elegant places on time.
3. Get A-star restaurants for your hunger.
When you're exploring a new city, you certainly need to find the appropriate restaurant, and when you're in Delhi, nothing indicates excellence like the A-star restaurants in South Delhi. Delhi and its food have a connection that everyone knows.Restaurants in South Delhi are the best of the best, and if the restaurants are 3 or 4 stars, they are the best place to hang out.
Some of the restaurants in South Delhi can offer you the reservationfacility so that you don't lose out on tasty food dishes.
4. Easy Route to the Airport
It comes as no surprise that business travel is exhausting and can deplete your resources. One of the key benefits of staying at a hotel near the airport is saving time and energy.
A comfortable routine without additional pressures would keep your energy levels up and increase your efficiency. You will also visit your business partners in hotels near the airport.
For early morning flights, staying at a hotel near the airport reduces the stress of getting late in the morning – which nobody should have to do after a work event. The two hours you would spend getting dressed and heading to the airport could be best spent on leisure.
South Delhi being the most convenient place to stay, provides you with many facilities around the city. From famous tourist spots to the best hotels, South Delhi brings you ample reason to make your visit pleasant, memorable, and conducive.